Chief Executive Officer/Administrator
Prabhjot Singh, MBA
Prabhjot Singh serves as the Chief Executive Officer for The Whitcomb. Prabhjot and Navneet purchased the company in January 2022. Prabhjot and has years of experience in the senior living industry with multiple facilities in North Carolina. Prabhjot graduated from Michigan State University with a Bachelor's in Science, and Western Michigan University with a MBA degree. Prabhjot works with each of The Whitcomb's Directors to support and ensure the daily operational systems are aimed at providing high quality service to the residents that live here.
Chief Operating Officer
Navneet Kaur, PHD
Navneet Kaur, PhD, serves as the Chief Operating Officer and Director of First Impressions. Navneet and Prabhjot purchased the company in January 2022. Navneet graduated from Trinity College with a Bachelors of Science in Neuroscience, and from Tufts University with a Doctorate in Psychology. Navneet completed her postdoctoral fellowship in Brain Stimulation in Addiction from Wake Forest School of Medicine. Navneet is responsible for managing the day-to-day operations and fulfilling a leadership and mentorship role to the Directors of The Whitcomb. Navneet's long-term goal is to bring her expertise in mental health and therapeutics to the senior living industry.
Director of Marketing and Events
Laura Martin
Laura Martin serves as the Director of Marketing and Events for The Whitcomb. She joined the company in February 2023. Before joining, she honed her communication skills as a Marketing and Recruiting Manager for Southwest Michigan's leading staffing provider. She is a seasoned leader with an extensive background in operations, event planning, project management, content development, and web design. Laura is excited to spearhead and promote The Whitcomb's three-fold mission of creating a community accessible to The Whitcomb residents, their families and loved ones, and the St. Joseph Community.
Director of Care
Keisha Phillips
Keisha Phillips proudly serves as the Director of Resident Care. Keisha focuses on delivering a high quality of care. Keisha has a Masters in Health Care Leadership from Siena Heights. With 24 years of experience in health services, Keisha joined the team in April 2022 and is leading the Care Department towards personalized care services for residents.
Director of Lifestyle
Heather Starkey
Heather Starkey serves as the Director of Lifestyle. Heather joined The Whitcomb in Spring 2018 with over 20 years of experience in the Events Planning industry at The Mendel Center at Lake Michigan College. Heather plans and organizes daily activities, social events and fields trips for The Whitcomb residents. Heather works closely with St. Joseph community volunteers to foster an inter-generational community space for both The Whitcomb and St. Joseph residents. If you are interested in individual or group volunteering, please reach out to Heather.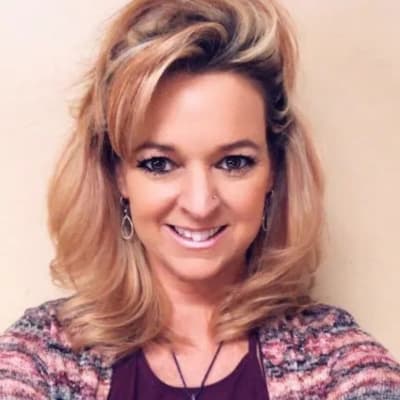 Director of Maintenance
James Popke
James Popke serves as the Director of Maintenance. James has over 15 years of experience in the Maintenance field and joined The Whitcomb in 2006. James became the Director in 2017. James excels in providing high quality attention to vital systems of the building, navigating through full building renovations, apartment upkeep, and serves residents and associates with an enthusiastic and go-getter attitude.